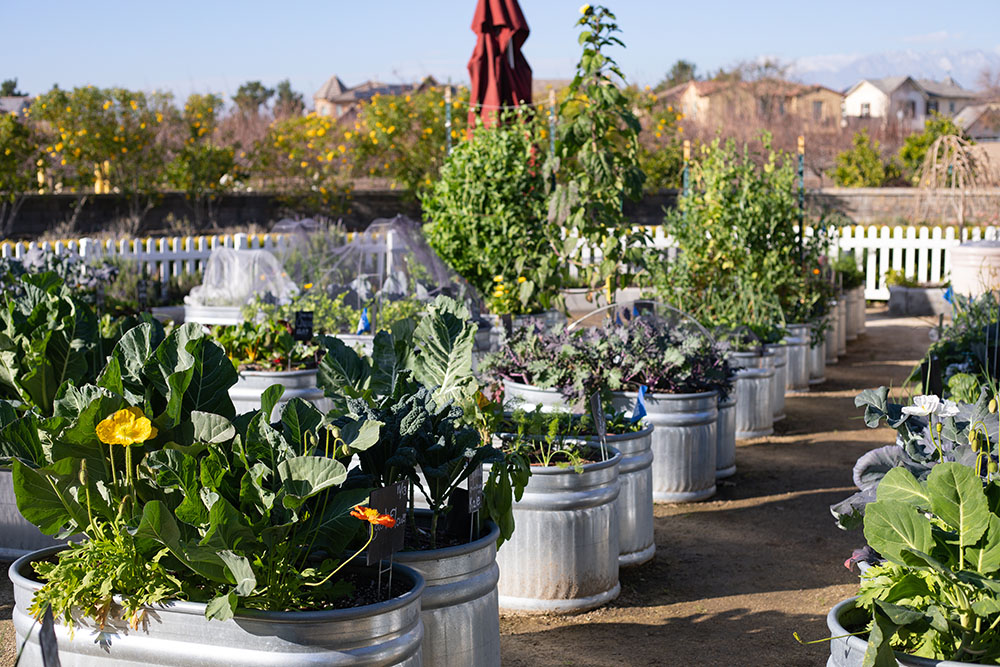 Homegrown at The Preserve
For residents of The Preserve at Chino, the harvest happens right at home. Tree-lined streets and pockets of produce within the community connect residents to each other and the greens that keep them going.
A symbol of sustainability, the Community Garden allows residents of all ages to participate in everything that happens between planting a seed and serving a meal. It's a source of knowledge, a field day for the senses and a haven to nurture relationships with neighbors.
The Harvest Club takes it one step further. Available to residents of all ages – with no green thumb required – the Harvest Club is designed for those looking to expand their familiarity with food cultivation. Under the guidance of a community farmer, residents learn the ins and outs of gardening, partake in hands-on workshops, and enjoy monthly potlucks with fellow residents , enjoying the product of their shared harvest together.
At the Community Garden at The Gardenhouse, opportunities for growth at The Preserve come by the bushel. Caring for the greenery within this community means investing in not only your personal wellness, but the collective prosperity of The Preserve and a lifestyle that pays homage to the environment that sustains us.