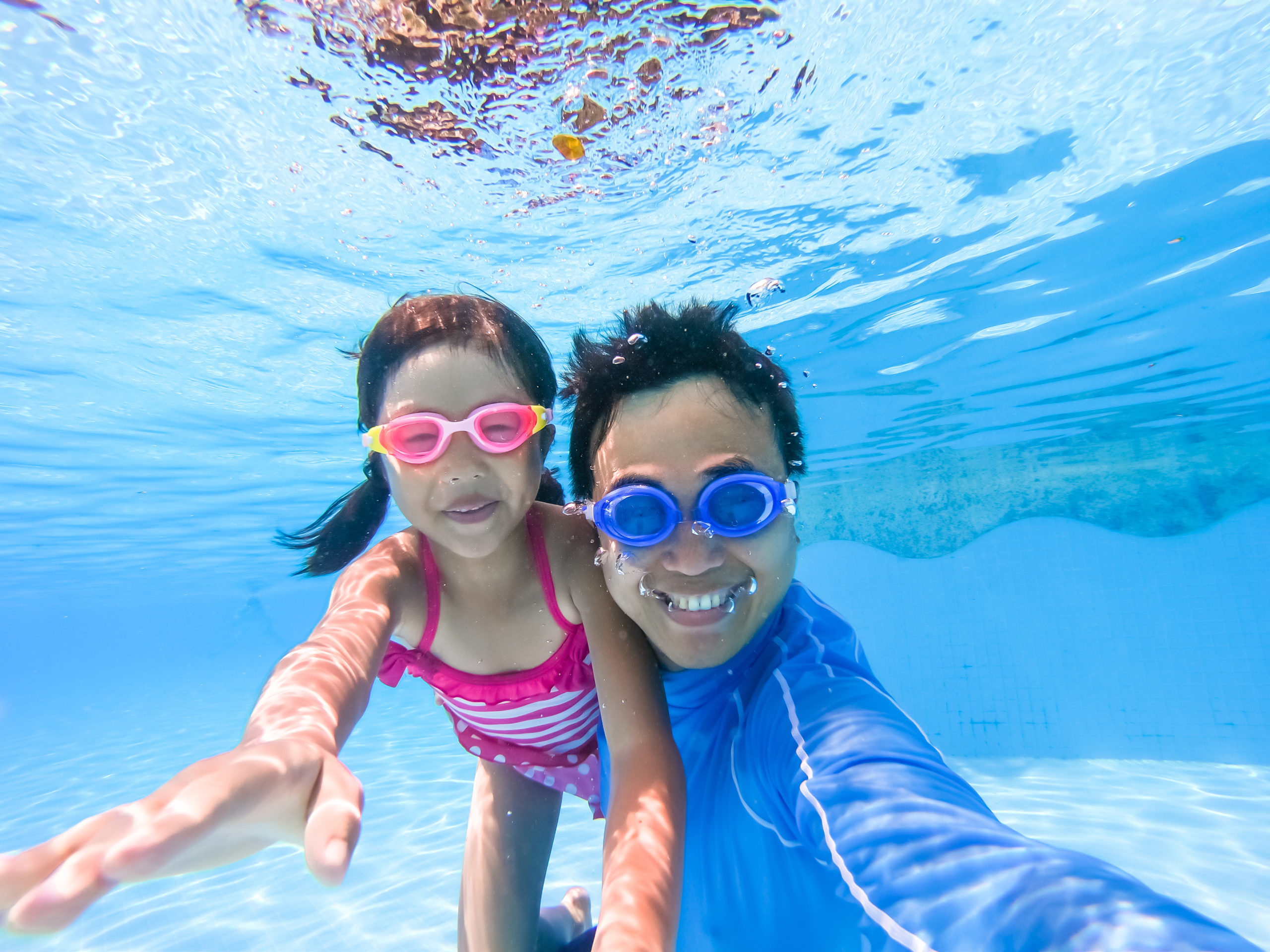 School's out, the weather's warm and you're ready to switch up your itinerary – when you live at The Preserve at Chino, you're surrounded by summer options for every family member. Enjoy the long days of the season with all the fun under the sun you can imagine before coming home to your haven to reminisce on the memories you made.
Before you set out to explore the area, start your day off right around The Preserve! Stunning amenities are right outside your door – with multiple pools and spas, you're never far from a quick, refreshing dip or a full day of play. If your little ones are craving something different, the tot lot is a great place for them to run wild and let their imaginations soar. Work up an extra sweat at the fitness centers at The Parkhouse and The Meadowhouse or take some brisk walks around the community trails throughout The Preserve. Might we suggest topping off this perfect day with a picnic and some laughs around the outdoor fireplace?

Getting close to nature is as simple as taking a walk down the street. The Preserve at Chino has several parks, all with special features, for residents to enjoy. While Founders Park has the play structures kids love (and the baseball fields that adults can enjoy), Discovery Park is home to a Tai Chi garden and an obstacle course. Not to mention, your pups have plenty of bark parks to explore – they want to make some friends this season, too! Explore the parks here.
The Preserve's team loves nothing more than planning amazing, engaging events for residents of all ages. This summer, you can look forward to things like a tween pool party – complete with pizza and snacks – live poolside music sessions and a Summer Fruit Festival. We've always got something going on around the community.

Seek out adventure around Southern California! A trip to a nearby beach or a water park is an excellent way to cool down and explore your surroundings. Head to Little Corona Del Mar Beach in Newport Beach – if you're looking for a smaller area with a few fun tide pools. Or, motor to Main Beach in Laguna Beach for a sprawling, sandy landscape and tons of oceanside activity.
Water park fun is just a hop, skip and a jump from The Preserve. Check out Raging Waters LA in San Dimas for a classic day of waterslides, wave pools, lazy rivers and kiddie spaces at California's largest water park! Or, flex your athletic skills on the inflatable aqua park at The Adventure Lagoon in Anaheim – a hidden gem in a town run by fun times. Conquer the obstacle course before jumping on a paddleboard or into a pedal boat for a ride around the crystal-clear lake.
If you're looking for long-term entertainment for your kids, there are tons of summer camps to select from – whether it's language-learning or STEM introductions to sports, there's something for every child. Parents: You won't be excluded from the fun. Summer is for exploring new wines and pairings! If you can only get away for an evening, The Vintner's Tavern, less than 20 minutes from The Preserve, is home to exquisite wines, beers, cocktails and a full food menu. If you have more time to spare, a trip to Temecula Valley – complete with a cable car tour of some of the best wine tasting locales in the area – is an incredible getaway option, only an hour south of The Preserve. A weekend excursion to Southern California's wine country is basically an adult summer camp, right?