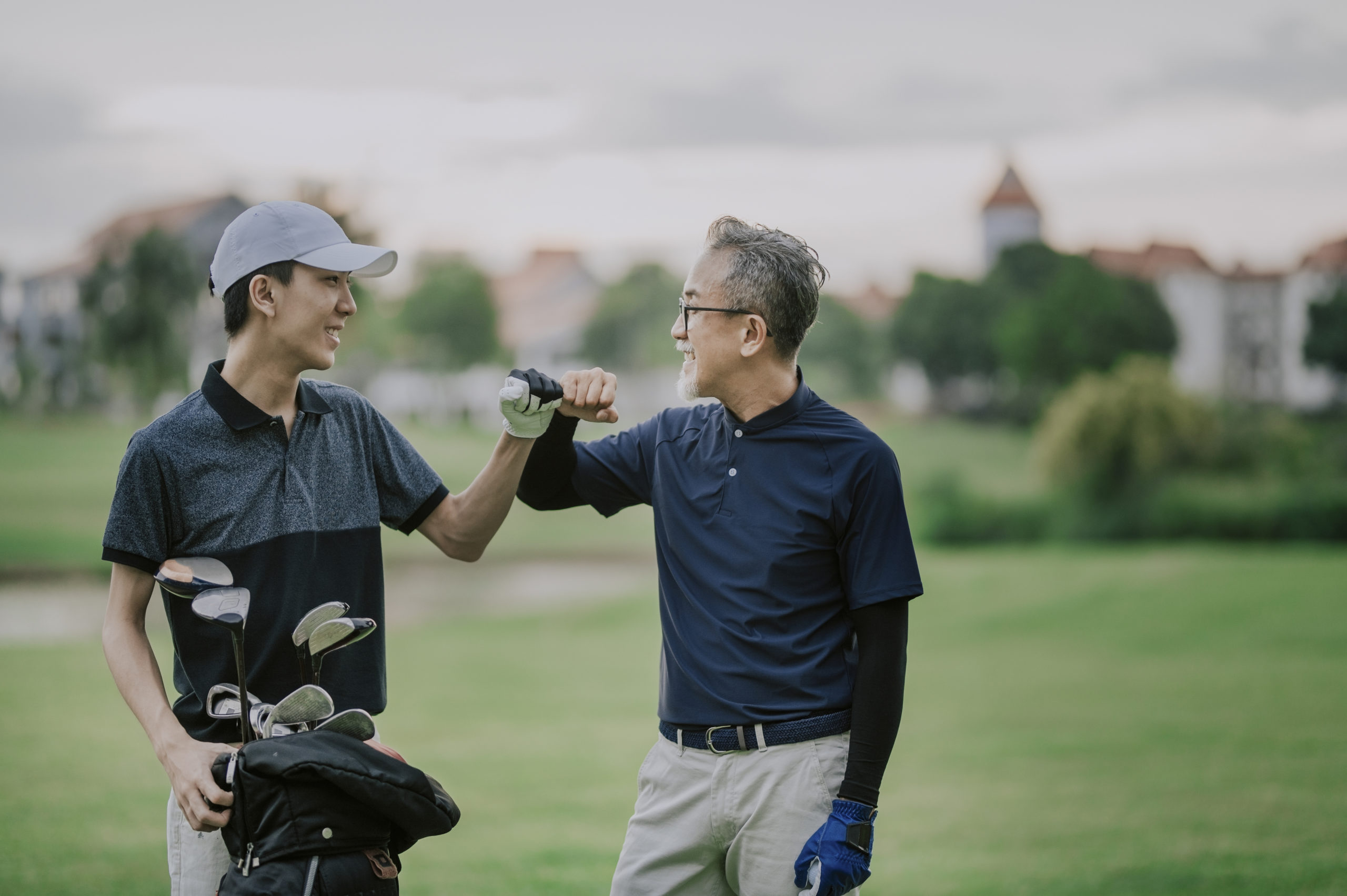 Critics all agree—dad deserves the absolute best this Father's Day. When it comes down to entertaining the main entertainer in your family, The Preserve is one of the best places to be. If you're looking for new and fun ways to celebrate the father(s) in your life this June, check out these idyllic local activities and locations we know he'll just love.
Starting close to home is always a good idea. So, let's take an inventory: what does the dad in your life like to do to unwind? If he's a sporty or active guy, your destination isn't far off at all. The tennis courts at The Parkhouse, the basketball courts at The Gardenhouse and the baseball fields at Founders Park are perfect for a morning "game crawl" – visit all three to get the blood pumping with friendly competition. Kids vs. Dad? Teams? It's up to you! Well… it's probably up to dad.
If he's looking for some sweet tranquility, The Preserve offers tons of nature-laden walking trails all around the property. From Forest Park's winding sidewalk, to the track around Garden Park to the ultimate escape at the Tai Chi Garden in Discovery Park, they're a great spot to listen to dad's childhood stories or reminisce on fond memories of the past. If dad's feeling particularly pensive, why not give him some time to himself to listen to his favorite podcast in the comfort of his natural surroundings?
For the fathers that love to dine heartily in the morning, reserve your spots at the Los Serranos County Club's Father's Day Brunch. This picturesque venue makes for a scenic morning meal for dad. A great bonus: if he's a golfer, he can grab a tee time post-brunch at the club.
If your group is looking for a livelier (and less "morning time") activity, head over to Limericks Tavern for carne asada nachos, a pretzel smothered in beer cheese and your father's favorite cocktail or pint. The atmosphere is relaxed and friendly, and the full menu is a weekender's dream.
A high-flying Father's Day (or something like it) is at your fingertips at the Yanks Air Father's Day BBQ. The family will enjoy all that this incredible old-school aviation museum has to offer, including the ability to board some of the classic aircraft, along with delicious food, photo opportunities, multiple vendors and an aircraft bar. Tickets are discounted if you pre-register, so sign up today!
When it's time for dinner, motor over to Chop House 363 for a rib-eye steak with all the fixins. Add some garlic mashed potatoes or bacon mac & cheese to the meal to really make dad's heart (er, stomach) sing. He'll walk out stuffed with good food and great memories!
Close out your day back in your comfy, cozy living room at The Preserve with your favorite dude's favorite movie. Or, if he's up for it, catch the latest release close to home at Regal Edwards Eastvale Gateway movie theater. We're hearing great things about the new Lightyear flick!
Your best life is simply waiting for your move-in van at The Preserve at Chino. You'll find perfectly tailored options for wellness, connection and leisurely living around every corner. Get in on the action! Schedule a tour to check out our new home neighborhoods and world-class amenities today.