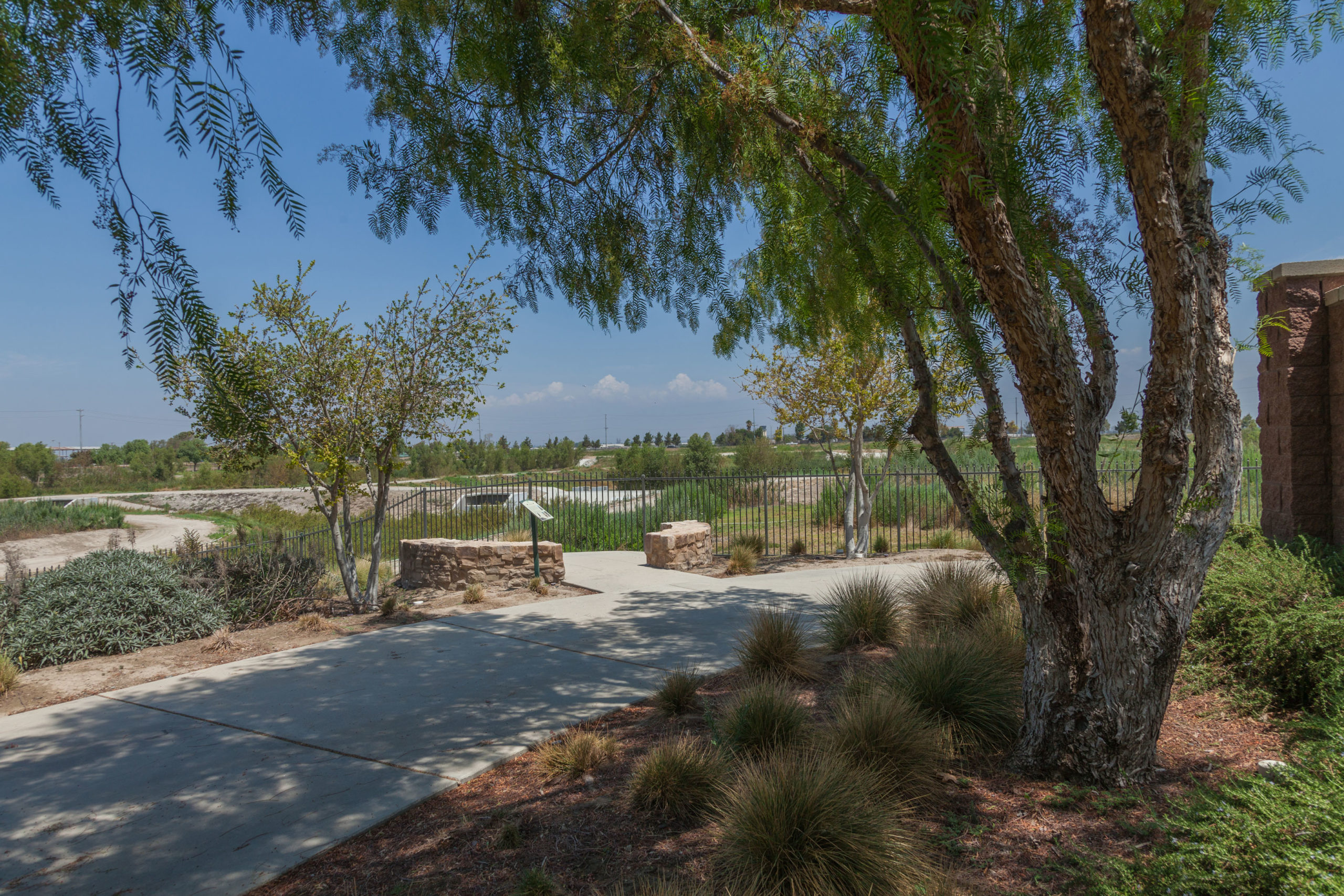 A Natural Haven at The Preserve
Breathe in. And out. Do you feel that? Nothing but the utmost serenity.
But wait—there's more. Located steps from your front door at The Preserve at Chino, the nearby Nature Retreat acts as a quiet space for all. Constructed as a natural way to clean water before it continues on its way to the ocean, it didn't take long for the man-made wetlands at the heart of this open area to turn into a haven for local wildlife. And that's a win for everyone. Take to the dedicated observation decks and keep an eye and ear out for the critters that call this space home—this includes wildly adorable Burrowing Owls.
Beyond the excitement of enjoying local wildlife in their natural habitat, why not take to the walking path that encircles the reserve? A stroll around the wetlands offers a truly immersive path to total tranquility. And remember that a visit to the Nature Retreat can be fuel for the mind as well as the body and soul—keep an eye out for the educational sign that lays out the 411 on how wetlands do what they're designed to. But don't just take our word for it—come by and experience it for yourself.

When your heart calls for a little more action, head over to the Nature Retreat Park. You'll find just as much peace there, with a ton more to get that heart rate going. Come on over and bond with your little ones at the tot lot. Or drop by for a little friendly competition on one of two tennis courts. Maybe even take to one of the half basketball courts—you know, to get a little practice for those three-pointers. And once you've worked up quite an appetite, head over to the gazebos and BBQs for a leisurely—yet oh-so-delicious—sojourn.
And that's life at The Preserve at Chino. Fresh. Exciting. Enriching. Whether you're traversing walking trails at the Nature Retreat (while keeping your eyes peeled for local wildlife, of course) or staying active at the Nature Retreat Park using its many, many amenities—The Preserve at Chino offers you and your family experiences that make your lifestyle a cut above.
For a slice of this life, join our interest list and be sure to follow us on Facebook and Instagram to stay informed on all the happenings at this fresh community.