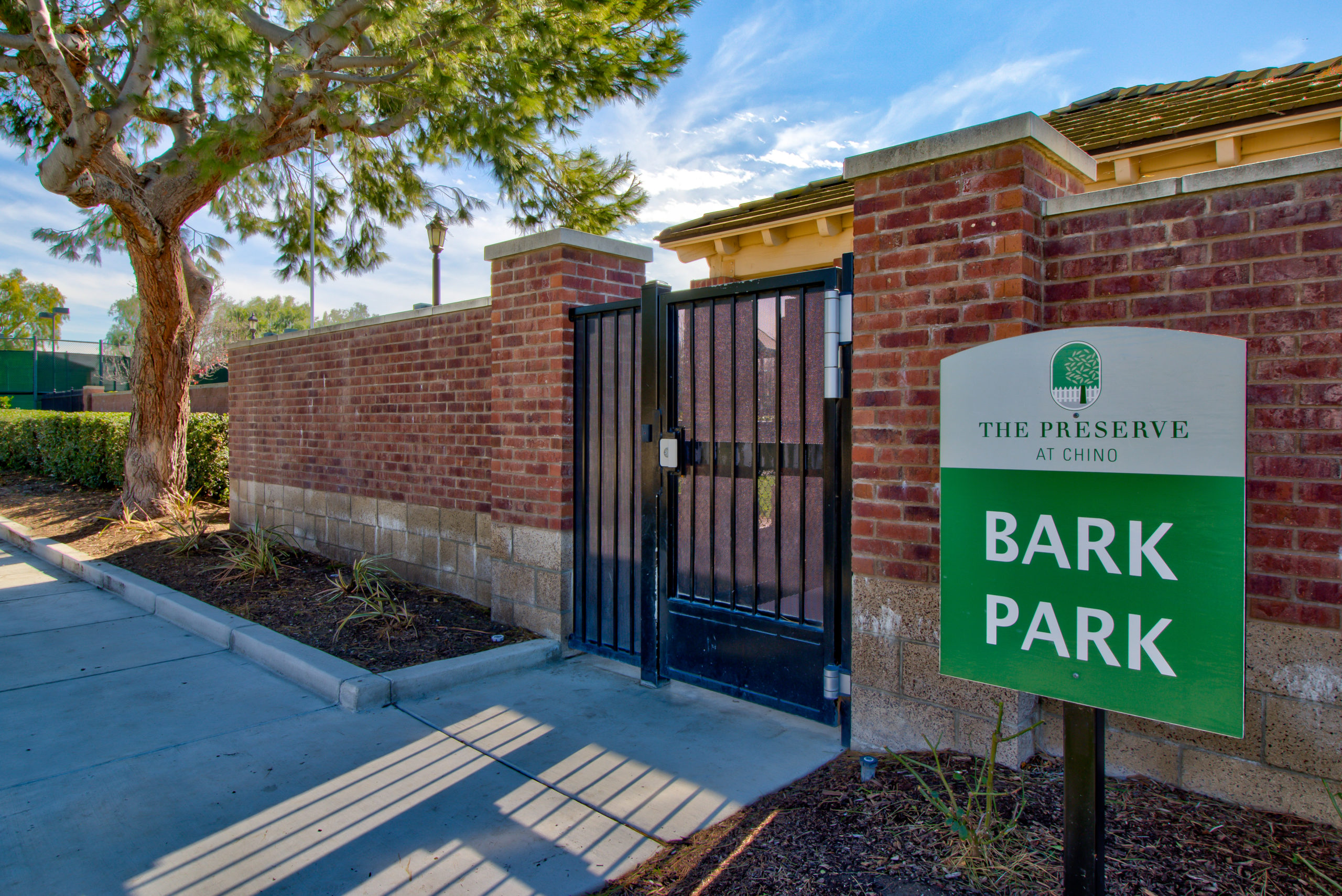 Waggin' Tails at The Preserve
At The Preserve at Chino, your lively, furry friends are bound to make themselves at home. With space to stretch, play and relax, dogs at this community are rarely bored. Check out all the dog-friendly amenities The Preserve at Chino has to offer man's best friend.



If you start your morning with a walk with your pup, stroll over to one of the dog parks just outside The Parkhouse and The Meadowhouse – the perfect spots to gather with friends and family for exercise, games and meals. Your dog will make some canine friends while exploring the park and navigating the engaging obstacles – and you can make some human friends too! This is a great place to get to know the other pet owners in the neighborhood. Take those new friends and their dogs to nearby Discovery Park for further dog-park play and memory making – without having to leave the community.
Get out and about to explore the town! Bring your pup on a jog to American Heroes Dog Park for an off-leash adventure or head to North Meridian Park to enjoy a leisurely stroll. There are plenty of walkable parks in Chino for your whole family to enjoy – we recommend making a day out of it! Create lifelong bonds with your partner, your kids and your canines.
Challenge your pooch with a moderate-level hike around the La Sierra Trail Loop. This two-mile trek features open hillside and breathtaking views of the sunset. Your dogs will have a chance to bounce around off leash and sniff all the wildflowers their hearts desire. If you're looking for an easier hike, check out Eucalyptus South Loop – 2.5 miles of open, even trail with perfect vistas of Chino Hills. Be sure to keep your pup on leash here!
With an abundance of pet stores and groomers in the area, you'll never be short on supplies and they'll never be short on pampering. Going on an extended trip? Chino's Caring Kennel is a great place to drop off your dog – hey, they deserve a vacation too.
Check Out These Happy Pups at The Preserve!