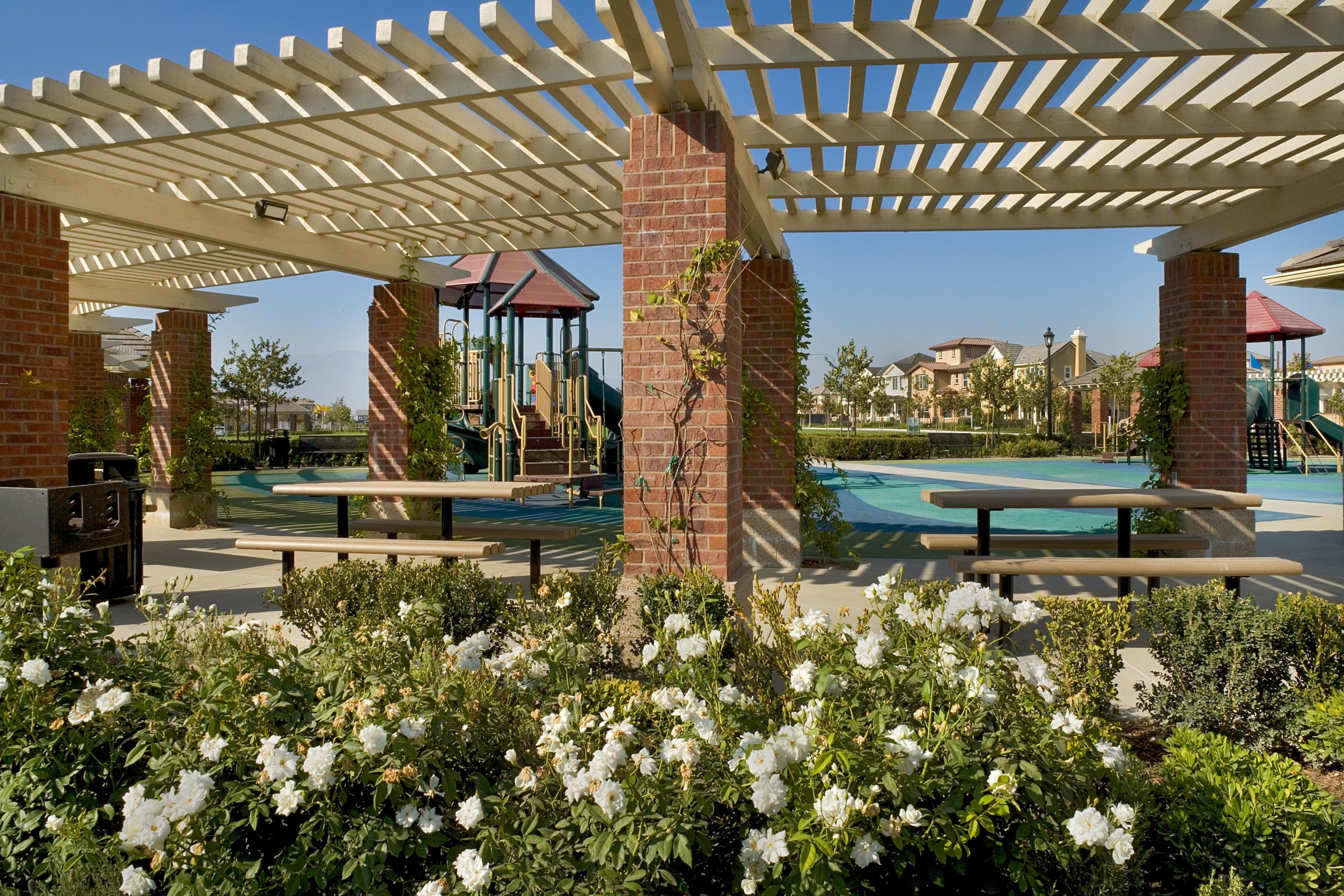 The Preserve in Full Bloom
There's just nothing like that springtime feeling in Southern California! Though we're lucky enough to enjoy mild-to-warmer weather year-round, there's just something particularly special about this season. Spring often signifies renewal – there's no better time to stop and smell the roses (literally). And it's not just roses: poppies, lupine, sunflowers and more await you around The Preserve at Chino!
Stroll through the community to visit some of our favorite bloom-viewing spots! Nature Retreat Park is a tranquil area made for peaceful contemplation. Journey down the walking trail and visit with all kinds of natural flora while listening to a podcast, having a long chat with a friend or just simply enjoying the sunshine. If you haven't had your "flower fill" just yet, stop by Garden Park to take in the rose and scent gardens! You'll be on sweet-smell overload in the best way. These areas can turn anyone's day into a positive one – a visit here is a lovely way to reset your mental health.

The Gardenhouse is another excellent locale in which to surround yourself with spring blooms. Explore the new growth in the community garden – fledgling fruit and veggie plants can sport colorful flowers in their early stages. The Gardenhouse also features orchards and gorgeous grapevines – these places are teeming with foliage and even some sweet-smelling produce. Gather friends and family members to explore these gardens and natural spaces – see how many flowers and plants the kids can name!
Flowers are plentiful around The Preserve – the area is filled with lovely parks and gardens perfect for seeing all of the newest blossoms. A few miles north of Chino in Claremont, you'll discover the California Botanical Garden, which displays an exciting array of wildflowers. From towering trees to impressive cacti to numerous species of bold blooms, you and your family will (happily) get lost in this garden for hours. In nearby Pomona, you can visit the Japanese Garden, which boasts gorgeous water features, koi fish, shaded paths and a variety of plants. This is an idyllic spot to read a new book or take a few new photos for Instagram.
The stunning SoCal flora is always at hand when you live at The Preserve at Chino. It's never been easier to fully enjoy springtime and all that comes with it. Not yet a resident? Schedule a tour of the community amenities and visit us today! Stay up to date with everything happening at The Preserve on Facebook and Instagram.