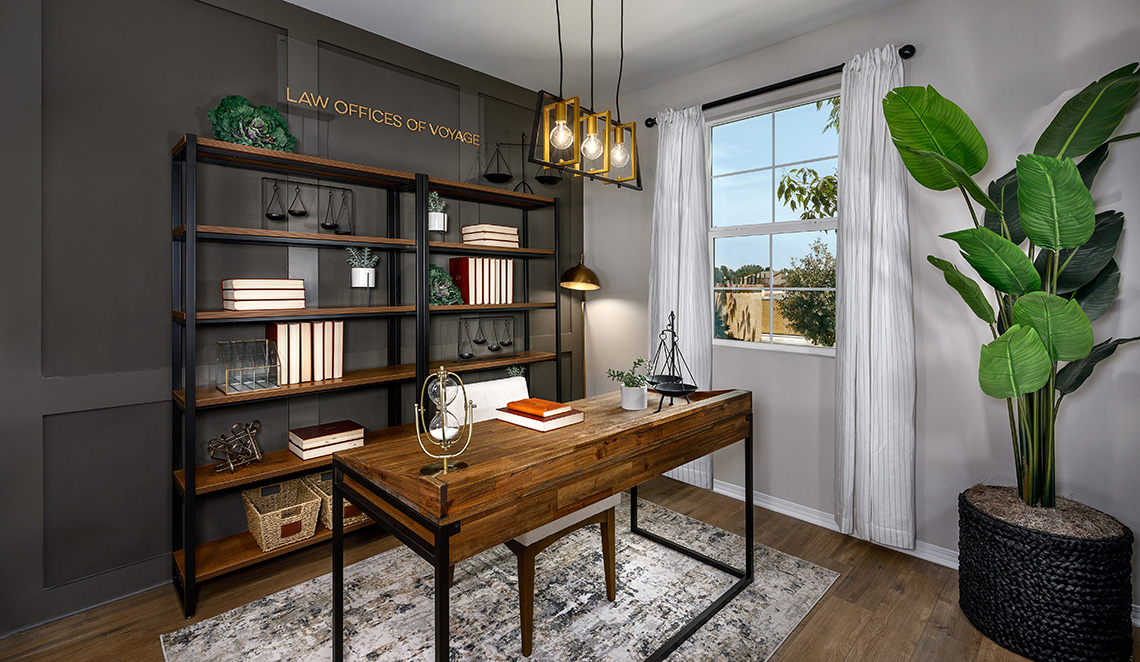 The Perfect Place to Live and Work
Love where you live and where you work with thoughtful work-from-home features at The Preserve at Chino. These new home collections offer convenient floor plans to match today's busy lifestyle. Benefits such as downstairs bedrooms, built-in desks and flexible loft options make it easy for your home office to double as a guest room, creating comfort and efficiency.
The Preserve offers a range of homes with two to five bedrooms, meaning there are many options – including downstairs bedrooms that are perfect for a dedicated office space away from the rest of the house.
View the Range of Homes at The Preserve >
If you need a change of scenery to break out of the routine, a private deck or outdoor space can help get the inspiration flowing – offered at neighborhoods like Delia by Tri Pointe Homes, Verbena by Taylor Morrison and Voyage by Lennar.
For those looking for more spaces to get everything done, Parklin by Richmond American Homes offers plans with up to five bedrooms, an optional loft or even a dedicated study – all perfect for work, homework and everything you need to stay on top of your busy day.
Because getting work done is about more than just your space, your environment is important too. At The Preserve at Chino, you'll find everything you need to stay productive while feeling at home. Take advantage of the business center and conference rooms at The Parkhouse. Plus, you can brainstorm your next big idea with a stroll through the community garden or take a fitness class to add movement to your day. When working from home is filled with perks like these, you can focus on more important things, like getting the best out of your performance while living a healthy and balanced life.
So set your own schedule and be a part of the thriving community at The Preserve at Chino. The perfect place to live, work and be. To speak to the sales team and schedule a tour, call (909) 359-7833.