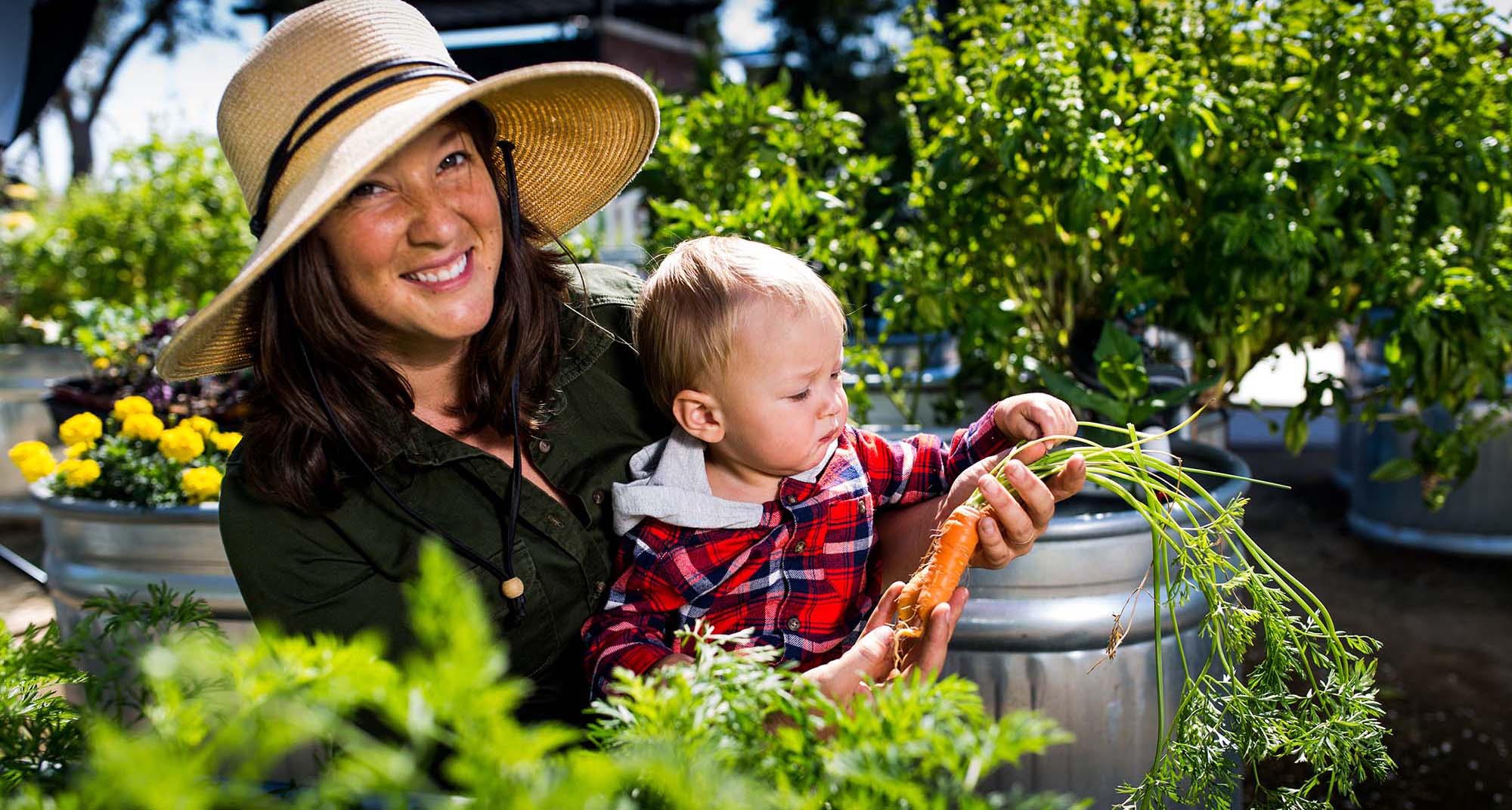 Grow New Memories at The Preserve at Chino
Whether you're a natural green thumb or excited to learn the ropes of harvesting your own food, the community gardens at The Preserve at Chino are made for growing memories.
In today's reality, spending time outdoors and focusing on health and wellness are more important than ever before. Gardening right at home has become a favorite hobby for many, offering a farm-to-fork lifestyle that builds a deeper connection with and appreciation for nature and helps bring fresher food to the table.
With community gardens both in the private Harvest community and The Gardenhouse recreation center, all residents at The Preserve at Chino have access to orchards, grapevines and planters full of herbs, fruits and vegetables.
And on that note, all residents are also able to take part in our Harvest Club, an enlightening program that offers the unique opportunity to learn about edible gardening and farming from master gardeners.
And the best part about flexing your green thumb in the Harvest Club is nurturing new friendships—whether it's sharing tips and developing new skills or coming together for potlucks, special presentations, cooking demonstrations and more to celebrate and enjoy the fruits of your labor.
Now that you're ready to dig right in, it's time to choose what you're going to grow first. One of our master gardeners, Juanita, says that swiss chard and kale are some of the easiest crops to grow. But if you're looking to try something different, check out this list of produce that's perfect for budding growers.
Call (323) 454-2888 to learn more about our Harvest Club and community gardens! Plus, sign up for our interest list to get all the latest updates about The Preserve at Chino and be sure to follow us on Facebook and Instagram to stay up to date on what's happening in the community.