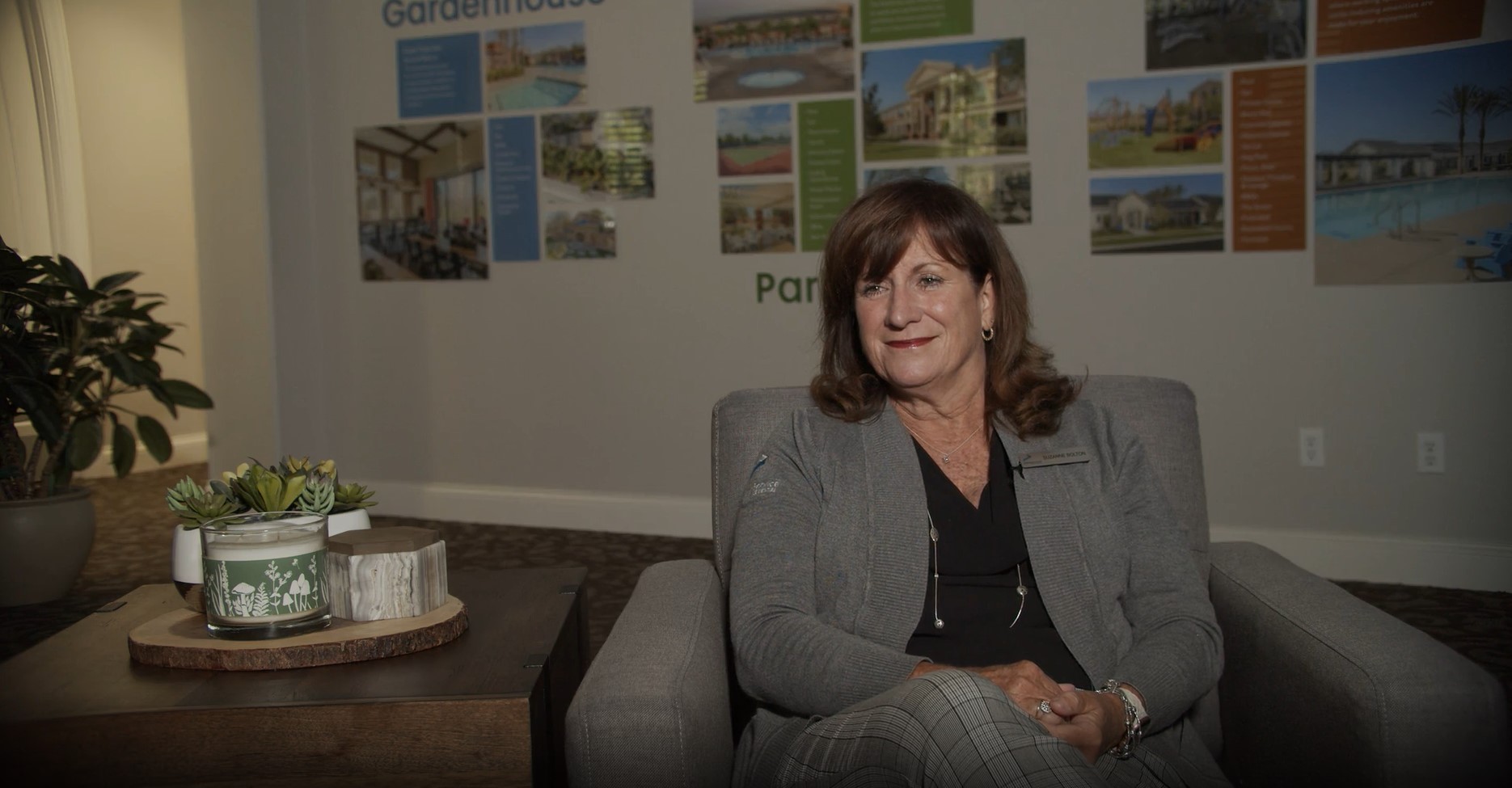 Meet The Executive Director
The Preserve at Chino is a resident-first kind of place. And Executive Director Suzanne Bolton is a driving spirit behind it all. From addressing homeowner concerns to coordinating community activities, Bolton ensures her residents stay satisfied, entertained, and connected.
Bringing extensive experience from the corporate environment, Bolton has a passion for interacting with the homeowners and staff at The Preserve – which she pinpoints as "one of the best parts" of her role within the community. Check out the video below to hear from Bolton herself about what she does, and why she does it.
The last thing free time should be is stressful – which is where the Preserve's team comes in. With plenty of planned community events and an assortment of amenities to keep residents on the move, these passionate team members help facilitate each happening within the community while helping homeowners choose how to divvy up their time. Plus with the Lewis Communities App, residents can fill their calendar and have community info at their fingertips any time.
Bolton's role as Executive Director means more opportunities to gather with neighbors and loved ones alike, without the hassle of mapping out your own agenda. Whether we're talking recreational activities or property inquiries, Bolton has your back.
Like the sound of life at this amazing place? With six unique neighborhoods and several quick move-in homes to choose from, becoming a resident at The Preserve is just a couple clicks away. Take the first step today by scheduling an amenity tour for a glimpse of the lifestyle and everything at your disposal at this bustling community.